Please visit this site regularly. The speakers list will be updated frequently.
Speakers List are sorted according to the plenary presentation order.
下列的排序是根據專題小組發表順序。
Fernando Chui Sai On (TBC)
Chief Executive of Macau SAL
Vice President of Rehabilitation International's Asia-Pacific division
Deputy Executive Secretary of the UN Economic and Social Commission for Asia and the Pacific
Technical Lead for Disability and Rehabilitation at the WHO Regional Office for the Western Pacific
Marla De Fatima Salvadordos Santos Ferreira
飛迪華女士
Chairperson, Conference Organizing Committee
Ex-Executive Director of APCD and currently an Advisor to APCD Executive Director as well as a member of APCD Foundation
Japanese Society for Rehabilitation of Persons with Disabilities
Senator, and Member of the UN Expert Committee on the Rights of Persons with Disabilities
Chair, Rights & Inclusion Australia
UN Expert Committee on the Rights of Persons with Disabilities
Secretary for Social Affairs and Culture of Macau
Gender Equality and Social Inclusion Section, Social Development Division, UNESCAP
Former RI, VP for Asia Pacific
Chairwoman of DP Hanoi, Director of Inclusive Consultation Centre (ICC – DP Hanoi), Vice President of Vietnam Federation on Disability (VFD)
Chairman , ASEAN Disability Forum
Former Chair of APDF, and Standing Chair of Solidarity against Disability Discrimination
Rotary Club District Governor
Vice president of China Disabled Persons' Federation
National Technology Officer, Microsoft
Head, Office of Student Resources and Residential Life
former professor at Faculty of Social Work, Urawa University and now; a JSRPD's senior advisor
Chief Strategy Officer at Shaw Trust
Foundation for These Abled Persons, Inc., Philippines
Director, Japan Parents Association of children with learning disabilities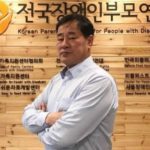 Chair of Korean Parents'Network for People with Disabilities
Parents' Association for Persons with Intellectual Disability, Taiwan
Director, Association of Parents of the People with Intellectual Disabilities of Macau
Chairman, The Hong Kong Joint Council of Persons of the Mentally Handicapped
President of Guangzhou Yang Ai Special
Children Parent Club
retired Chief Paediatrician, State of Perak, Malaysia
Chairperson, Association of Women with Disabilities Hong Kong
Member of Asia-Pacific Development Center on Disability (APCD);
Regional Development Officer, Disabled People's International Asia-Pacific Regional Office
Chairlady of Beijing Novel Inception Foundation,
Head of Beijing Hope house for peoples with SCI,
Member of 7th Presidium of CDPF,
Chinese Ambassador of the International Spinal Cord Injury Day,
Top Ten News Persons in China Disabled Persons Enterprise in 2016
Legislative Council member of Macau, Deputy Managing Director of The Women's General Association of Macau
Director of the Centre for Special Educational Needs and Inclusive Education and the Professor in the Department of Special Education and Counselling at The Education University of Hong Kong
Associate Professor, Dr. 
Director, Inclusive Education Support Division
Graduate School of International and Cultural Studies
Faculty of Liberal Arts, Tsuda University
Education Consultant: Inclusive Education
Bayswater, Western Australia, Australia
Education Management
Dr. Ana Maria Pires Correia
Dean of the School of Education of University of Saint Joseph, Macau
Chair of the RI Commission on Health and Function. She has kindly agreed to host a session:"Suicide study and prevention"
President of Fu Hong Society Hong Kong
Chair, Korea Alliance on Mobilizing Inclusion (KAMI)
Lecturer School of Health Sciences, Macao Polytechnic Institute
講師 澳門理工學院 高等衛生學校
Associate Professor of Psychology and Director of the Global and Community Mental Health Research Group, Department of Psychology, University of Macau
Prof. CHAN Che-hin Chetwyn
Associate Vice President (Learning and Teaching), Chair Professor of Rehabilitation Sciences and Director of the University Research Facility in Behavioral and Systems Neuroscience at The Hong Kong Polytechnic University.
Chair, the Functioning and disability reference group, WHO
Prof. Akio Tokunaga, Ph. D.
徳永 亜希雄
Chair, the Functioning and disability reference group, WHO
Prof LIOU Tsan-Hon, Peter
劉燦宏教授
Representative of Study Group for the Support of People with Dementia in Mmuta City, President of the Council of Group Home for the Elderly People, NPO. Director of Group Home "Familie".
President of Kiang Wu Nursing College of Macau
澳門鏡湖護理學院院長
School of Social Development East China Normal University
CEO of the Pacific Asia Travel Association
Social Affairs Officer, Gender Equality and Social Inclusion Section Social Development Division United Nations ESCAP
Director General of International Development Division of Eden Social welfare Foundation
財團法人伊甸社會福利基金會國際發展處處長
Associate Professor Department of Architecture, Faculty of Built Environment, University of Malaya
Architect and an Expert on Fire Safety for People with Disabilities, Dublin and Ireland
Honorary Professor in Computer Science HKU.
Director Developing countries Programme and Lead of Training and Tech Support with the DAISY Consortium.
Emeritus Professor of National Kyushu University, and Chairman, NPO Sciaccess Accessibility Net
Chief researcher on disability-inclusive disaster risk reduction and management at the National Rehabilitation Center for Persons with Disabilities (NRCD) at Tokoyozawa
Ms Pradytia Pertiwi (indonesia CBR centre)
PhD candidate, Centre for Disability Research and Policy, Faculty of Health Sciences, The University of Sydney
Experts in disaster rehabilitation.
Ms Penafrancia (Penny) Ching (Pacific Island)
Head, Disaster Risk Reduction Subcommittee, Philippine Association of Occupational Therapists (PAOT-DRR)
Organizer, Sharpening Knowledge and Tools in CBR